Community-spirited Hall Morrice joins Scottish Ambulance Service defibrillator register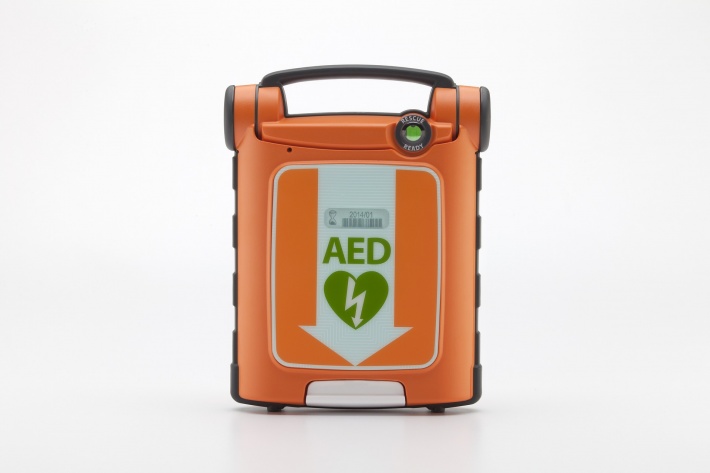 5 November 2018
Community-spirited Hall Morrice joins Scottish Ambulance Service defibrillator register
As a firm that has been rooted in Aberdeen for over 40 years, Hall Morrice is proud to be a part of the local community. It takes its role as a good neighbour seriously – so much so that the firm has purchased a defibrillator that can be accessed by the public as well as members of staff.
The defibrillator will be added to the Scottish Ambulance Service register, which gives control centres a snapshot of where the life-saving pieces of equipment are available and the opening hours of business premises where they are stored.
This vital information means that the service can direct members of the public to the nearest available defibrillator – saving precious minutes in the fight to save a life. The use of a defibrillator immediately following a cardiac arrest increases the chance of survival by 90%.
Hall Morrice partner Shonagh Fraser said: "Survival rates reduce by approximately 10% for each minute that defibrillation is delayed. CPR alone cannot restore the heart's rhythm.
"Therefore, quick access to a defibrillator is key to survival. While ambulances and paramedics carry defibrillators, they cannot be on the scene immediately, so the ambulance service maintains a register of all public and private defibrillators registered with them and can direct 999 callers to their nearest one.
"We are delighted to see that more and more businesses are joining this incredibly important register. At £1200, the cost of buying a defibrillator is not prohibitive, and if it can save a life then it is priceless."
All three of Hall Morrice's first aiders are trained in the use of defibrillators and more members of staff are being will learn how to use the piece of equipment after volunteering to undergo training in future.
← Back to News & Articles