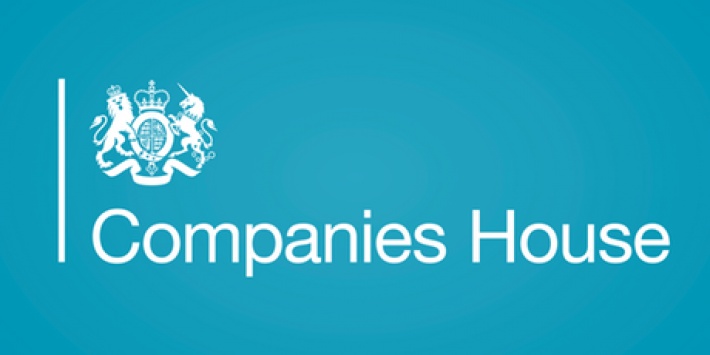 2 May 2016
The Small Business Enterprise and Employment Act contains a number of measures which will be implemented from 6 April 2016 onwards and which together represent significant change for companies.
All companies will be affected in some way, as the Act changes the legal requirements, including what is filed at Companies House.
Implementation Dates
| Implementation Date | Measure |
| --- | --- |
| April 2016 | Director Disputes |
|   | Registered office disputes |
|   | PSC registers need to be kept by companies and LLPs |
|   | PSC Protection Regime |
| June 2016 | Confirmation statement |
|   | PSCs to start being filed with Companies House |
|   | Company registers |
|   | Statement of capital changes |
| October 2016 | Corporate directors abolished with limited exceptions |
1. Confirmation statement replaces the Annual Return
From June 2016, the annual return is being replaced. Instead, companies will now file a 'confirmation statement' at least once a year. Companies need to 'check and confirm' the company information held and let Companies House know if there are any changes.
There'll be a fee to pay with the confirmation statement. Companies can update their record as many times as they need to, but companies will only be charged once a year
For most companies, this'll be the first time companies will notifying Companies House of their people with significant control (PSC). New companies will also provide this information on their incorporation documents.
2. People with significant control (PSC) register
Companies and LLPs need to keep a register of people with significant control ('PSC register') from 6 April 2016.
A PSC is anyone in a company or LLP who meets one or more of the conditions listed in the legislation. This is someone who:
Owns more than 25% of the company's shares.
Holds more than 25% of the company's voting rights.
Holds the right to appoint or remove the majority of directors.
Has the right to, or actually exercises significant influence or control.
Holds the right to exercise or actually exercises significant control over a trust or company that meets one of the first 4 conditions.
This information needs to be filed with Companies House on incorporation and updated when submitting annual confirmation statements.
It's a criminal offence to not provide this information. If companies discover companies don't have a PSC, or are still trying identify one, there'll be forms companies will need to file to confirm this.
Protecting PSC information
The PSC's usual residential address won't be available on the public register, and the day of birth will be suppressed. All other PSC information will be available on the public register, much like directors and members details are currently held.
In some exceptional cases, it may be that a PSC is at risk of violence or intimidation. For example, this might be because they're linked to a company that might be targeted by activists due to its activities. In these cases, companies may apply to have their details protected, so they aren't available to credit reference agencies.
If companies are granted protection, companies will still need to send their PSC information to Companies House when it's required (for example on the confirmation statement), and the information will still be available to the police.
If companies identify a PSC that needs to apply for the protection before 30 June, it's important to apply as soon as possible.
3. Director Disputes
This measure provides a simpler way to get falsely appointed directors' details removed from the register.
If an appointed director didn't consent to act in their appointment, they can apply to have the notification of their appointment removed from the register.
When an application is received, the company in question will be asked to provide evidence the director 'consented to act' in their appointment. If sufficient evidence isn't provided, this will result in the director's appointment being removed from the register.
This proof might be that the company has retained a statement from the director that they have 'consented to act'.
4. Registered office address (ROA) disputes
This will help when a company is using an address for its registered office without authorisation.
Where a complaint is received that a company or a limited liability partnership (LLP) is wrongly using an ROA, Companies House will investigate. If the registrar is satisfied that a company or LLP is not entitled to use an address, they'll be able to change the ROA of that company or LLP to the 'default' address.
Default addresses
The registrar can nominate a default address for each jurisdiction (England and Wales, Scotland or Northern Ireland).
Any post sent to a company at the default address will be held at the relevant Companies House office.
Companies House offices won't receive packages or bailiff visits for companies whose ROA has been changed to a default address.
Evidence of ROA
Acceptable evidence that a company has the right to use an ROA might be a document that shows it's a building the company owns, one they rent, or an agreement from the owner that they are allowed to use the address as an ROA.
The registrar will consider any evidence sent and advise both the company and the applicant of the outcome. If the registrar can't come to an appropriate decision, it may be referred to the courts.
5. Company Registers
Private companies will be able to opt to keep certain information on the public register, instead of holding their own statutory registers. This will apply to registers of:
members
directors
secretaries
directors' residential addresses
people with significant control (PSC)
This is voluntary, and a company can continue holding its own registers if it prefers.
Outcomes to consider
If a company elects to hold registers information at Companies House, this becomes part of the public record.
For example, information such as shareholders' addresses or directors' days of birth are protected when registers are held by the company. This information becomes part of the public record when the information is kept at Companies House.
Companies can opt in and out of holding register information on the public record at Companies House, but any sensitive information that was placed on the public record while register information was held at Companies House continues to remain part of the public record.
Registers that remain at the company's ROA or single alternative inspection location (SAIL) continue to be bound to the normal inspection rules that currently apply. If the information is held on the public record at Companies House, it's available for inspection to anyone via the Companies House website.
6. Statement of Capital
Statement of capital will be simplified. The changes remove the requirement to show the amount paid up and unpaid on each share. Instead, companies now need to show the aggregate amount unpaid on the total number of shares. This figure is more useful for shareholders and creditors as it shows money which is still due to the company.
Currently, a statement of capital needs to be provided every year on the annual return. Instead, companies can now simply show on the confirmation statement that there have been no changes for that year.
Companies will only need to provide a full statement of capital where changes have been made during the year. This will avoid companies having to provide duplicate information to the registrar.
7. Corporate directors 
From October 2016 companies won't be able to appoint corporate directors, although there are some limited exceptions. Any company with an existing corporate director will need to take action, either explaining how they meet the conditions for an exception or notify the registrar the person has ceased to be a director.
← Back to News & Articles