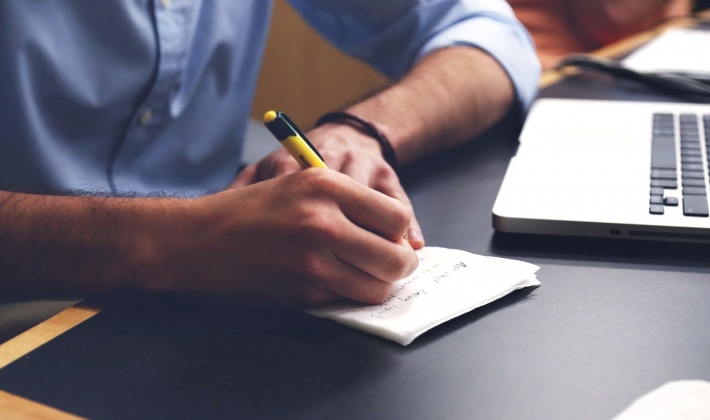 3 January 2018
Get your business in shape for 2018 by making some simple new year resolutions.
New year, new you…Hall Morrice partner Derek Mair believes businesses owners should be making pledges to get their companies looking lean in 2018 with some easy to implement new year resolutions.
Lose weight, exercise more, quit smoking…new year is a time when we love to make resolutions to get fit and healthy. And, if you are a business owner, it should also be the point in the year when you pledge to get your company knocked into shape.
January is the ideal time to set professional as well as personal goals, and to review what your business has achieved over the past 12 months. Not only will you have renewed enthusiasm following the festive break, the start of the year offers a clean slate.
If there is a better time to commit to making changes, I'm not sure when that is.
I often see clients who have been doing the same thing year in and year out and achieving the same results. If you have no plans to expand the business from its current position, then there is absolutely nothing wrong with that.
However, if you want to get ahead then you should start looking at what your company needs, and what actions you can take to ensure it finishes the year in the best possible financial health.
Here's my top five resolutions for businesses – how many of them do think you should be making?
New year resolution number 1 – don't be late
A company will have the same deadline date for their tax return every year – 12 months after the accounting period it covers -  and the accounts also have to be filed with Companies House nine months after the year end. The January 31 deadline for self-assessment is also well known, yet people always seem to leave things to the very last minute. 
There is nothing to be gained by taking it to the wire – indeed there are penalties for being late -  and if you don't act quickly enough you may not leave enough time for your accountant to rectify any errors or react to problems. We also see the same timing issues with VAT returns.
New year resolution number 2 – meet your accountant
Tax legislation never stands still, and changes emerges every year. Make an appointment to see your accountant before your financial year-end. It's their job to help you mitigate against tax and ensure your business operates in the most tax efficient way.
New year resolution number 3 – make plans
When you're looking for capital to start up a business, or need to refinance to expand, the bank will want to see a business plan and financial projections. Once the funding is approved, the plan often gets tucked away in a drawer until the next time there is a requirement for one.
A business plan should be a living document that is continually monitored and adjusted. When was the last time you looked at your business plan to see if your company is performing as you hoped and achieving what you wanted? Start the year by making a new plan based on your current position, map where you want to go and review it regularly to make sure you are on course to meet your objectives.
New year resolution number 4 – invest in staff
One of the first things you should do in January is look at your current pool of staff and the skills that they have. Are any changes being made in your sector for which they will need training? Or are you planning on implementing new systems within your own company?
You should start the year by forecasting what you will need from your staff, then identify gaps and set up a training budget. You should then allocate training courses to those who require to be upskilled, ensuring that the timetable doesn't impact on operational commitments.
New year resolution number 5 – keep up to date
Technology moves at an incredible rate, and you should resolve to better manage your IT infrastructure. Although plans for Making Tax Digital (MTD) have again been put on hold by HMRC, a time will come when there is a requirement to submit digital records. 
So, take a look at your current systems and consider whether moving to the cloud, for example, could help streamline operations. I think it would be fair to say that many sole traders are still very paper-focused, and they in particular should consider whether IT would help their business. After all, the better the record keeping, the less time the accountant has to spend unravelling it.
So, there you have – a few simple ideas to get your business in shape and looking great. But one thing to bear in mind is not to be too over-enthusiastic.
The reason that most people give up on their new diet or exercise regime by February is because the goals they have set are unreasonable and unrealistic. Think what you can reasonably achieve for your business in the next year, and set realistic targets for what you want to happen every quarter.
← Back to News & Articles