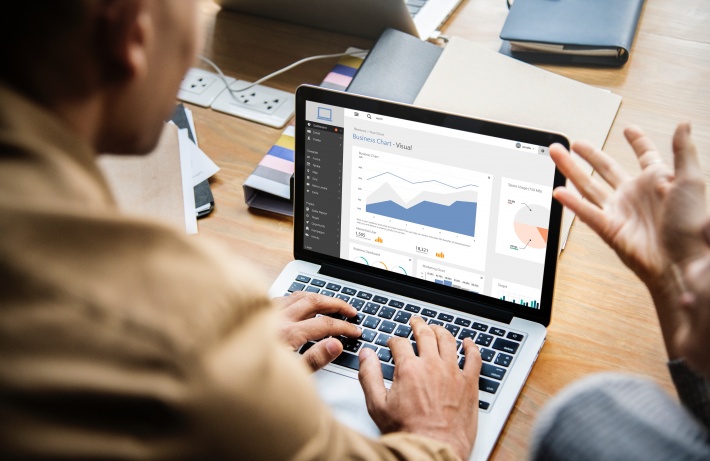 20 February 2019
Making Tax Digital for VAT April 2019 – What you need to know
Whether you're new to the world of business or have been active for a while, a revolution in taxation is happening right now in the UK that you need to know about: Making Tax Digital for VAT (MTDfV). Perhaps you've heard about this change already, but do you know how it will influence your business or whether it applies to you?
Let's start by putting MTDfV into perspective. What is MTDfV exactly and why is HMRC implementing this change? Simply put, MTDfV is a new way of reporting your VAT information to HMRC by using digital software instead of paper-based accounting. It's been introduced as a catalyst for making the recording of your VAT information more accurate.
Once the change is fully rolled out to income and corporation tax in 2020, sole traders and business owners will no longer be required to submit their annual tax return. Rather, tax information will need to be made available to HMRC 'in real-time' four times a year through the tax payer's digital tax account with a final annual submission for any amendments to the quarterly returns. Although this might sound a bit more daunting than simply submitting annual returns once a year, in reality, your digital records will render tax calculations more efficient, making filings of returns so much quicker and less prone to error.
MTD is fast approaching; as of 1 April 2019, all businesses with an annual taxable turnover above £85,000 will need to submit their VAT records digitally. However, there are exceptions to the MTDfV legislation. Notably, it will be another six months before most not-for-profit organisations will need to be ready for the new requirements, although charitable and not-for-profit entities that operate as limited companies will not be deferred. HMRC will also exempt certain businesses on the grounds of 'digital exclusion', which includes business owners who might not have digital access for reasons such as disability, age and living in a remote location.  
If MTDfV applies to you, there are many measures you can take in preparation for this change. Make sure all your VAT-related information is in place so that you can transfer this to a digital platform easily. This includes your VAT account and registration number, and any records relating to supplies and services. Although most of your VAT information will be stored on the software, it's also advised you keep hold of original documents, such as your C79 VAT certificate.
Although it is hoped that this transition will reduce risks for errors and streamline the submission of returns, as a business owner you might well come across some challenges along the way. MTDfV will involve a big shift in the way tax information is reporting to HMRC, which is why transitioning as early as possible is crucial.
As an accounting firm, we implemented changes well ahead of MTDfV and have ensured that staff received all the relevant training to provide our clients with professional and up-to-date advice. We understand some current and future clients might feel anxious about this change. That's why we've developed specialised teams which can offer consultations on MTD. Whether you require guidance on which software to use or how to transfer your accounts to the digital sphere, we urge clients not to hesitate to get in touch with our team of experts.
← Back to News & Articles