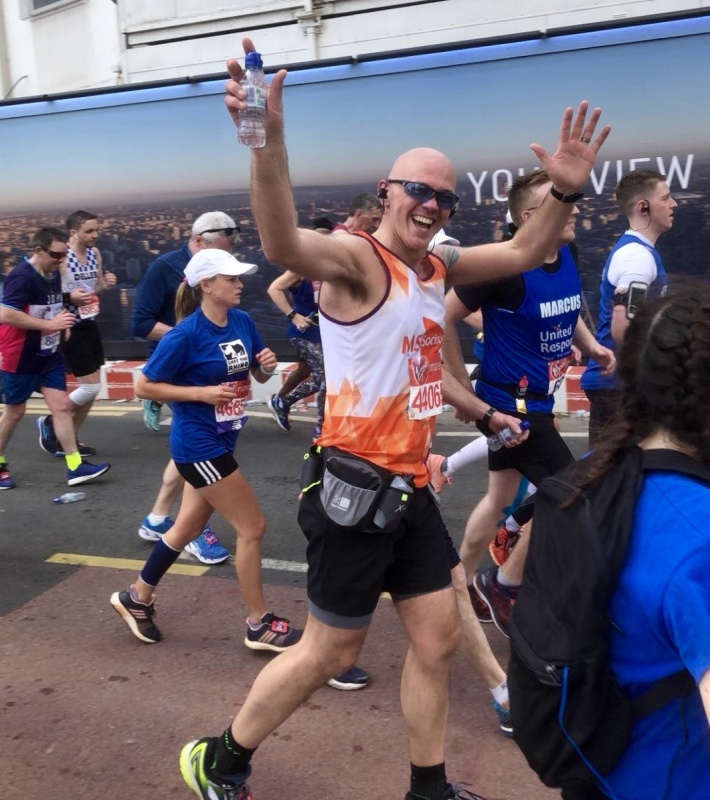 5 March 2019
Andy turns up the heat on London Marathon
After completing the 2018 London Marathon in record-breaking temperatures, accountant Andy Bell is once again pulling on his running shoes to show that the 26.2-mile route is far from too hot to handle.
Although he managed to complete the course in sweltering 23.2C temperatures, Andy was disappointed that the heat contributed to a slower than anticipated finishing time in his debut marathon.
So, when his chosen charity – MS Society – asked if he would once again join the MS Superstars Team to pound the streets of the capital on April 28, Hall Morrice corporate tax manager Andy didn't have to think twice.
"I finished in around five hours last year, which was about an hour slower than I had hoped. It was just so incredibly hot, which I, along with many others wasn't prepared for and in the end I had to settle for taking it slower and just enjoying the event," said Andy, from Huntly in Aberdeenshire.
"A couple of weeks before I had been out on training runs in the snow and ice, and then suddenly I was running a marathon in a tropical heatwave.
"But it was such a buzz and when I was offered a place with the MS Society, I just had to do it again. The entire day was brilliant from start to finish and I hope it will be even more enjoyable and less daunting this time around."
Andy (47) has chosen to run for the MS Society to show his appreciation for the support the charity has given to his mother, Jenny, and his family over the years. She was diagnosed with multiple sclerosis in the early 1990s, and the MS Society has been a source of advice and assistance.
He hopes that he will be able to raise at least £2,000 for the charity. He also set himself this fund-raising target last year and was delighted when he surpassed the milestone by generating just under £2,300.
With several weeks to go before this year's London Marathon, he is already well on his way to reaching the target, with family, friends and colleagues from the Aberdeen-based accountancy firm rallying round to lend their support.
He said: "I'm really passionate about running – I feel like my day is incomplete if I'm not able to get out to run at least a couple of miles – and feel incredibly lucky that I can help a charity which means so much to our family while doing something I love."
Andy has set up an online fund-raising page for his efforts in aid of the MS Society. Anyone who would like to sponsor him can do so by clicking here. 
← Back to News & Articles