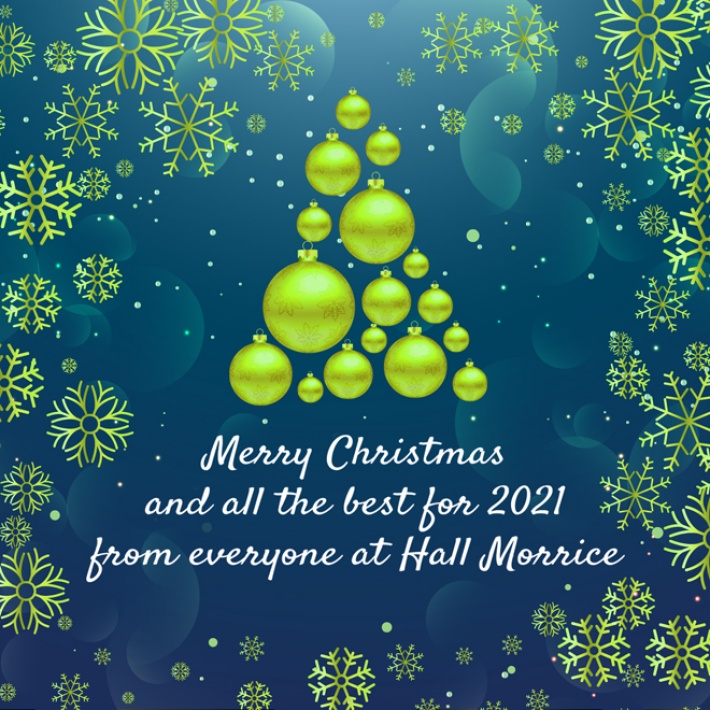 11 December 2020
It's been a particularly difficult year for local charities as their services are needed more than ever but their fundraising has been severely curtailed. So, at Hall Morrice, we've decided once again to go 'card free' for Christmas and instead donate £3,000 to three worthy local charities.
The recipients for 2020, who each receive £1,000 are Maggies, CLAN Cancer Care and Mental Health Aberdeen (MHA). Our whole team in both the Aberdeen and Fraserburgh offices took part in the selection process.
Business development director, Mike Innes, explains, "Last year we decided to forego client cards and gifts and our entire team in Aberdeen and Fraserburgh takes part in a selecting charities for our annual donations. Our team liked the fact that we could support local charities instead of corporate gifting so we've done the same again in 2020. All forms of fundraising have been exceptionally challenging for charities throughout 2020. We hope that others will also consider giving to these worthy charities this Christmas to allow them to continue their much-needed work."
You can watch videos from our nominated charities as they explain what the donation means to them.
CLAN Cancer Support has 35 years of experience of providing emotional and practical support to people affected by cancer across the north east of Scotland.
Ruth McIntosh, fundraising co-ordinator at CLAN Cancer Support accepted the donation from Hall Morrice and acknowledged that this year has been a difficult year for the charity with income affected by up to 70%.
"With everyone dealing with their own challenges in a difficult year, dealing with a cancer diagnosis on top of this is something which is unimaginable. CLAN has adapted all of our services to digitalise them and make them accessible for those who need them. This donation means so much to us when so many of our fundraising activities have been cancelled or postponed and demand for our services is so high. This will help us to continue to do what we do."
Richard Stewart of Maggies visited the Hall Morrice office to pick up the £1,000 donation and expressed how much of a boost the donation gave to the charity.
"It shows everyone at Maggies that there are people like the team at Hall Morrice who value the important work we do. We're genuinely thrilled by this donation and we will use this gift to provide essential support to local people who are dealing with the impact of cancer. There is always a large number of people who need our support, but even more so with the impact of Covid. With delays to treatment and delays to diagnosis there is going to be a lag effect, so we know there is going to be even greater demand for what we do in 2021. This money allows us to plan for next year."
Mental Health Aberdeen,  established for 70 years in 2020, provides counselling and information to adults and young people living in Aberdeen and Aberdeenshire. Hall Morrice staff voted for a second year to donate to the charity.
Graham Kinghorn, trustee and treasurer said, "When you get an email out of the blue that tells you are going to receive a donation, it's a huge lift for the whole organisation. In 2020, the demand for our services has increased significantly. We're used to delivering our services on a face to face basis, but we haven't been able to do that since lockdown. As an organisation we had to pivot, and we set up our first help line to allow counselling to take place over the telephone and virtually. This donation will help our new service which is aimed at parents whose children are attending counselling, to help them understand what their child is going through and to help the parents at what can also be a difficult time for them."
It's been a difficult year, but if you can afford to, we encourage you to give – however small a sum – to these amazing local charities this Christmas.
← Back to News & Articles