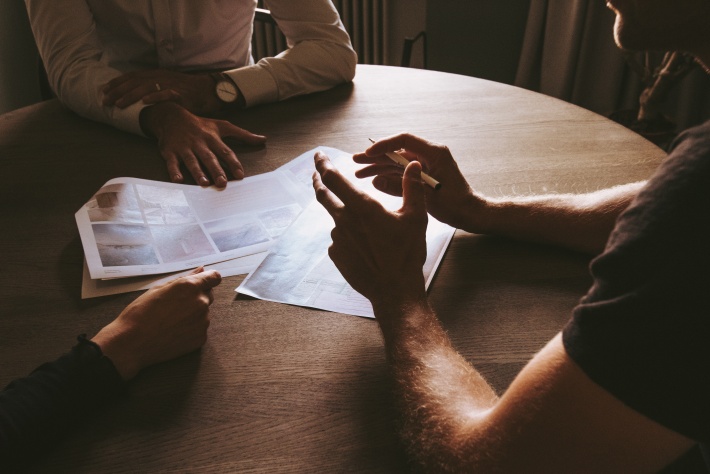 16 September 2019
Collaboration is key to innovation
By Andy Bell, corporate tax manager
The north east is a region of invention and has produced some of the world's greatest innovators. From Professor John Mallard, the brains behind the magnetic resonance imaging (MRI) scanner, to Robert William Thomson, the pioneer of the pneumatic tyre, Aberdeenshire punches above its weight when it comes to game changing developments that have made the world a better place.
It's a tradition that today's energy-focused companies hold dear. The region is a hub of innovation for the oil and gas and renewables sectors, with technology and tools developed here being used the world over. In terms of the number of patent applications it generates each year, Aberdeen outstrips its much larger central belt neighbours.
Traditionally, developers have been incredibly secretive and guarded about their work in the field of research and development. It's understandable, given the potential revenue new technology could generate its developer in the multi-billion-pound global energy industry.
Businesses have always held the belief that developing behind closed doors, getting their product to market first, would yield greater financial returns: they would profit from the creativity of their workforce and control the resulting intellectual property.
But, in times of trouble, necessity becomes the mother of invention. The recent slump in North Sea oil production has allowed many firms the time to put greater focus on R&D, and their approach to how it is developed is slowly changing.
We're now seeing more evidence of collaboration: even the brightest and best innovators are tapping into the idea that a product can perform at optimum levels with the knowledge and expertise of people who do not necessarily work for them.
You just need to take a look at the growth of innovation hubs: a place where both organisations and individuals interact and collaborate on new, original ideas that solve commercial – and sometimes social – challenges.
Business leaders have come to understand that they can often generate more ideas – and in tandem with that more income and the potential for greater profitability - by working with other people outside of their own organisation against a platform of open innovation.
Knowledge transfer can also be a solution in times of austerity: just look at the example that NASA set across the Atlantic when fiscal constrains shut down its space shuttle programme. The agency turned to the private sector, and its partnership with companies including SpaceX resulted in the latter's unmanned Dragon capsule successfully docking on the international space station.
Closer to home, we've helped dozens of clients reap financial rewards from their innovation through claiming R&D tax credits. Recent statistics from HMRC show that Aberdeen has the highest proportion of claimants of any local authority area in Scotland and is fourth overall in the UK.
Some 250 companies in Aberdeen – a total of 2.6% of all enterprises in the city – claimed R&D tax relief in the financial year 2016/17, seeing their balance sheets boosted by millions of pounds.
HMRC defines the type of work that qualifies for R&D tax relief as being a specific project to make an advance in science or technology. Note that it has to advance the overall field in which you operate – and not just be advantageous to your own company's operations!
It must relate to your own company's trade, but critically it can also be a new one that you intend to start up on the result of the R&D. In my experience, many companies do not realise that they are eligible to claim even if they are not creating a new product or service: it may still be possible to get the relief when work is being performed to improve an existing one.
As with many forms of tax, HMRC does not apply a one-size-fits all approach to R&D tax relief, with different structures for SMEs and larger organisations. Collaboration is the name of the game – work with us and we'll show you how your innovations could lead your own business to operate tax efficiently.
← Back to News & Articles