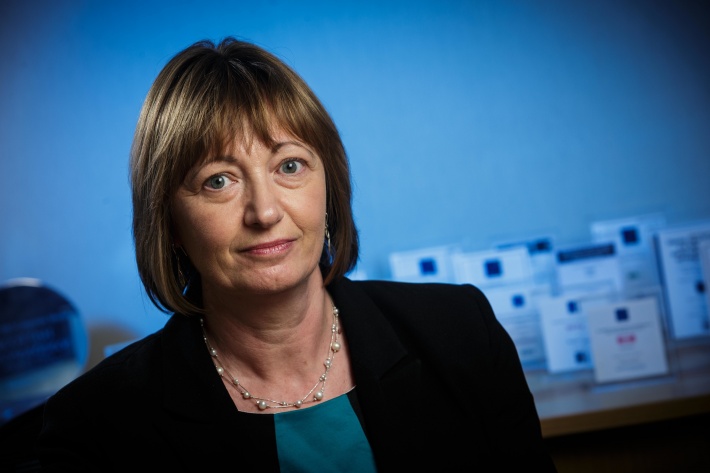 14 August 2019
Our graduate programme is the best possible start to an accountancy career
By Shonagh Fraser, Partner
If you are due to graduate from university in 2020, then our graduate programme could be right for  you. In fact, we'd go as far as saying it offers the best possible start to a career in accountancy.
A bold statement – but here's why.
We're leaders in the field of graduate development, having created our own bespoke training pathway to the CA professional qualification that has led to exceptional levels of exam success for our group of trainees.
We choose our people for their flair, commercial acumen and dynamic approach. Everyone at Hall Morrice works as one cohesive team across all our service lines. We're proud of our relationships with our clients and with each other – because we all share the aim of a commitment to providing quality business solutions and advice.
We're already operating at the top of our game – and are looking for smart and confident individuals to come and join our talented network.
We believe that we offer a best-in-class training and development programme for graduate CA students working as part of a professional team, working with interesting clients, while earning a salary.
We have helped dozens of CA students turn their career dreams into reality. The starting point is a hands-on, immersive work environment where trainees have a strong support network as they help to deliver all areas of our client offering.
You'll work with clients in many different industries and sectors: one minute you could be getting to grips with taxation affecting a small business, the next you might be advising a local charity on their audit requirements to satisfy the needs of regulators.
What makes us really stand out is our CA training programme, which is unique to Hall Morrice. It's a bespoke training pathway which:
Leaves no gap in learning between the end of university and the start of your career
Gives a more seamless learning experience
Ensures the majority of technical training is complete within the first 15 months of your three year contract
Provides study leave time and equipment to aid studies
Leads to above average exam success rates
Sets out a clear path towards career progression with the firm
People are at the very heart of what we do, and we rely on them to make the firm a success.
That's why we offer opportunities to grow, to build lasting relationships and make an impact in a place where people, quality and value mean everything.
These values have seen Hall Morrice LLP being recognised within the accountancy world and the wider business community for its commitment to youth investment and staff development.
With over 50 employees, two offices, and fee income in excess of £3 million we're one of the leading accountancy firms in Scotland. Come and join us!
The Ideal Candidate
When it comes to graduates, we set our sights high, but that means we get people who are striving to reach their full potential. 
We want to hear from graduates with a 2:1 or above honours UK accounting degree who have the following attributes:
A passion to excel – using innovative and fresh thinking
A can-do attitude –a drive to succeed and willing to go the extra mile for clients and colleagues
Respect and Integrity – underpinning responsibility and reliability
Great teamwork skills – excellent group working skills to build excellent relationships
There's no one size fits all - diversity is important. Everyone has different strengths and weaknesses and we need people with a variety of skills. Some will excel at audit and accounts others will find their niche in business advisory – it all helps to make the firm strong and successful.
Our graduate positions are currently filled - please check back in future for more opportunities.
← Back to News & Articles