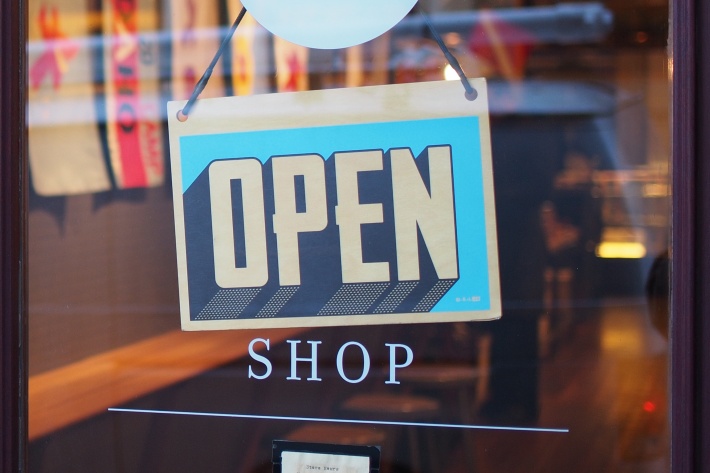 29 May 2019
Top of the Shops – Helping Independent Retailers Survive on the High Street
By Louise Smith, senior manager
With an estimated 7,500 stores bringing down the shutters in 2018 and as many as 175,000 retail jobs expected to be lost in 2019, the High Street is not a happy place.
Online shopping – often more convenient and cheaper than bricks and mortar stores – is shouldering a significant amount of the blame.
But, in reality, there are many reasons why the High Street is struggling. Households are putting a squeeze on discretionary spending due to wages rising at a slower rate than inflation; the falling value of the pound in the wake of the Brexit vote has made imported good more expensive; and business rates have skyrocketed in recent years.
So, with major traders like Debenhams, M&S and New Look all looking to close stores on the back of poor sales, how can small, independent retailers expect to not only survive but thrive?
I work with many small retailers and, in my experience, they key to surviving in the long-term actually lies in their small stature. They are often nimbler and more adaptable to change and can respond more quickly to varying market forces.
Want to give your shop a quick health MOT? Then think about these five key areas.
Is your business tax efficient?
Shops have been hit with significant increases in business rates in recent times, and for the 2019/2020 period, the poundage in Scotland increased by 1p.  Businesses with offices in Aberdeen and Aberdeenshire are entitled to transitional relief on rates until 2022.
Your local council will be able to let you know if you are entitled to relief, but it's also worth checking with your accountant to ensure that all other areas of your finances are performing in the most tax-efficient way possible.
A good accountant will always go through your finances in detail, making sure that you are taking full advantage of any tax allowances and reliefs that you can claim.
How much stock do you need?
Wholesalers often offer big discounts if you buy in bulk and while that might seem tempting, you need to be confident that customers will want to buy it.
Consumer tastes can – and literally do – change like the seasons. If you have 50 pairs of flip-flops in your stockroom come September, then the most likely way to move those is to sell at a deep discount, swallowing up that original discount from your supplier and then some.
Another key thing to remember about excess inventory is that it was bought with your capital. If your stock is not moving, then your capital – money that could be used on other areas of the business – is tied up on your shelves. Getting your inventory levels right is absolutely critical, and financial modelling can help identify the consequences of overstocking.
Keeping ahead of your overheads
The vast majority of retail businesses will employ staff, and payroll will be one of your biggest overheads. The national wage and, more recently, the national living wage for over 25s, increase every year. Your accountant will be able to advise you on all aspects of payroll and, of course, ensure that you stay on the right side of HMRC with NICs, payrolling benefits and so on.
Did you know, however, that retailing is one of the sectors covered by the Modern Apprentice scheme? There are often incentives for employers who are willing to recruit young people and help them develop a career – with the costs of training and qualifications also paid for.
One of the other benefits of taking on an apprentice is that offering a young person a long-term future is likely to keep them engaged with you as an employer, reducing future recruitment costs.
Be ambitious, but plan your growth
Some of the biggest names on the High Street started out as market stalls before morphing into today's retail giants and there's no reason why, with the right offering, you couldn't do the same. But it's important that you don't take on too much debt: many retailers end up with high debt burdens as a result of over-expansion.
Business planning is just one of the added services that we offer as accountants. We can help you to take a long-term overview of your business, plan for future growth and raise finances to realise your ambitions, whether it be through taking out a loan, attracting investment or increasing an overdraft.
Don't be afraid of change
The benefit of being a small retailer is the fact that you can be more adaptable to external forces and market trends – so you should never be afraid to change. All shops fear online retail and are now looking at ways to bring footfall back to the High Street.
Think about how you could do this within your own shop. Perhaps you could make your store more experiential with attractions such as personal shopping or a gift registry, or stage more events like discounted in-store shopping evenings.
Your accountant should always be there to help you manage any kind of change, from expansion and bringing on board a business partner to recruiting staff and setting up benefits.
Yes, your accountant should be there to balance the books and keep you on the right side of HMRC, but a good one will be there to look at your business as a whole and be a trusted partner in its ongoing success and development.
← Back to News & Articles